Board Members
Seiji Takatsuki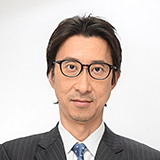 Dr. Takatsuki is Associated Professor of Medicine, Keio University School of Medicine, Director of the Electrophysiology Laboratory in Keio University Hospital, Tokyo, Japan. His research interests have been focused on the management of atrial fibrillation, especially catheter ablation. He has served for JHRS as committee member for catheter ablation, general affairs, public relations, international exchange, editorial committee of Journal of Arrhythmia.
Eiichi Watanabe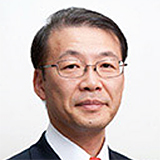 Dr. Watanabe is Professor of Cardiology at Fujita Health University School of Medicine. He has served on several JHRS committees. His research interests are focused on catheter ablation, implantable cardiac device follow up and biosignal monitoring through wearable devices.
Tetsuo Yagi
Dr. Yagi is the Vice-president of Sendai City Hospital, Miyagi. He is also the medical department manager and the director of cardiology. His major clinical interest is the management of atrial fibrillation and PSVT including catheter ablation.
Teiichi Yamane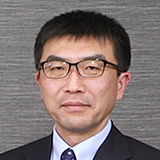 Dr. Yamane is a professor of medicine in the Division of Cardiology, Department of Internal Medicine at the Jikei University School of Medicine. After completing the medical school at the Hamamatsu Medical University, his internship was at the Tokyo Welfare Hospital. He finished his EP fellowship in Tsuchiura Kyodo Hospital (1995-1997) and in Hôpital Haut-Lévêque in Bordeaux (1999-2001). He has been a Director of Electrophysiology at the Jikei University Hospital as well as the professor of Cardiology. His main clinical and research interests are catheter ablation for tachyarrhythmias including atrial fibrillation. At JHRS he has served in multiple committee roles including the Chair of the Catheter Ablation Committee and the Vice Chair of the Health Insurance Committee.
Takeshi Yamashita
Dr. Yamashita is Director, The Cardiovascular Institute, Tokyo. He has written more than 10 text books on cardiac pathophysiology, electrocardiograms, and cardiac arrhythmias including atrial fibrillation. His research interests include basic cardiac electrophysiology, epidemiology and clinical trials regarding cardiac arrhythmias. He was one of the principal investigators of J-RHYTHM study, J-RHYTHM II study and J-RHYTHM registry planned by the academic society.
Yuichiro Kawamua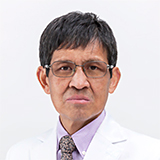 Dr. Kawamura is Professor, President of Health Administration Center of Asahikawa Medical University. He earned his medical degree from Asahikawa Medical University. He experienced a study abroad in Montral University from 1991 to 1993, where he performed an experimental research of mapping of ventricular tachycardia on canine myocardial infarction model. Currently he works in the field of clinical cardiac electrophysiology, autonomic nervous system, pharmacological and non-pharmacological therapy of arrhythmia. He is chief of the group of arrhythmia in Asahikawa Medical University Hospital.
Koichiro Kumagai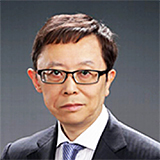 Dr. Kumagai is Director of Heart Rhythm Center at Fukuoka Sanno Hospital and Professor of International University of Health and Welfare. His major clinical interest is in mapping and catheter ablation of atrial fibrillation. He is a JHRS representative in the HRS/EHRA/ECAS/APHRS/SOLAECE expert consensus statement on catheter and surgical ablation of atrial fibrillation. He received his medical degree from Fukuoka University School of Medicine and completed cardiology training at Fukuoka University Hospital. He studied under Prof. Waldo as a research fellow at Case Western Reserve University, Cleveland. He has received Young Investigator Award from the American College of Cardiology in 1995.
Japanese
Heart Rhythm Society
4F KYONI BLDG.
4-3-24 Kudan-kita,
Chiyoda-ku,Tokyo,
102-0073 Japan
Tel: +81-3-6261-7351
Fax: +81-3-6261-7350
Email office@jhrs.or.jp