Board Members
Koichi Inoue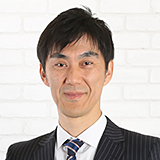 Dr. Inoue is the director of Heart Rhythm Center at Sakurabashi Watanabe Hospital and Invited Associate Professor of Osaka University. He earned his MD and PhD degree from Osaka University. His major clinical interest is management of atrial fibrillation including catheter ablation. He has served on several Japanese Heart Rhythm Society committees and has been delegated Japanese Ablation (J-AB) registry.
Yosuke Ishii, M.D., PhD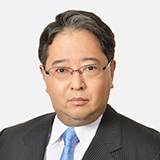 Dr. Ishii is Professor & Chairman of Cardiovascular Surgery at Nippon Medical School. He is several international members of surgical societies, such as AATS, STS, EACTS, ISMICS, and also of AHA, HRS and APHRS. His specialties are arrhythmia surgery, valve repair and coronary artery bypass grafting. His team has performed over a thousand cases of maze procedure and surgery for VT with a collaboration with electrophysiologists since the first maze procedure was performed in Japan in 1991, serving as a leading hospital in arrhythmia surgery. He completed his cardiovascular fellowship training at Sakakibara Heart Institute, Tokyo and studied as a reserch associate with Dr. Damiano at Washington University in St. Louis, USA.
Toshiyuki Ishikawa, MD, PhD, FHRS, FCS, FJCC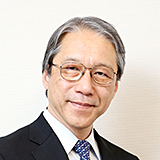 Professor of Cardiology, Yokohama City University Hospital.
His clinical interests focus on clinical arrhythmia, EP including catheter ablation and CEIDs therapy. He is an associate editor of Journal of Arrhythmia (official journal of JHRS and APHRS) and chairing CDR-IBHRE certification committee in JHRS. He is also member of IBHRE Board of a directors nd member of test writing committee.
Kengo Kusano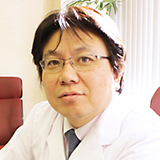 Dr. Kusano is the Chief Director of Department of Cardiovascular Medicine at National Cerebral and Cardiovascular Center, Osaka, Japan. He is also the affiliate professor of Okayama and Kumamoto University. His medical interest is cardiac clinical electrophysiology (devices, catheter ablation, inherited arrhythmias and cardiac sarcoidosis) as well as regenerative medicine using gene and cell therapy. He has published over 250 papers and 300 abstracts in peer-reviewed journals. After receiving his medical degree from Okayama University Medical School, he completed his cardiology training at the National Cardiovascular Center. At JHRS, he has served in multiple committee including chair of the Medical Safety Committee and vice chair of the IT/Database Comittee. He has delegated Japanese Ablation (J-AB) registry, Japanese Lead Extraction (J-LEX) registry and Japanese Left Atrial Appendage Occlusion (J-LAAO) registry.
Naomasa Makita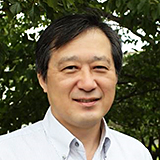 Dr. Makita is the Deputy Director of Research Institute and the Director of Omics Research Center, National Cerebral and Cardiovascular Center, Suita, Japan. His major research interest is the biophysical and genetic/genomic aspect of arrhythmia.
Masataka Mitsuno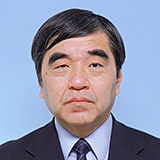 Dr. Mitsuno is is Director of Cardiovascular Surgery at Yukoukai General Hospital and Guest Professor of Cardiovascular Surgery at Hyogo Collage of Medicine. After completing the medical school and taking the degree of PhD at Osaka University, he went abroad to study arrhythmia surgery under Professor Cox at Washington University in St. Louis, USA. His clinical interests focus on atrial fibrillation, arrhythmia surgery, CIEDs therapy, valvular surgery (including TAVR), and risk stratification of cardiovascular surgery. He has served on several JHRS committees and task forces, including vice chairman of health-care insurance committee.
Hiroshi Nakagawa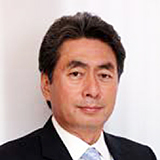 Toshiko Nakai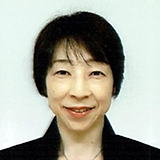 Dr. Nakai is Director of the Division of Advanced Therapeutics for Cardiac Arrhythmias and Staff of Division of Cardiology, at the Nihon University School of Medicine. She specializes mainly on cardiac implantable device, and works actively on education of young doctors and comedicals.
Japanese
Heart Rhythm Society
4F KYONI BLDG.
4-3-24 Kudan-kita,
Chiyoda-ku,Tokyo,
102-0073 Japan
Tel: +81-3-6261-7351
Fax: +81-3-6261-7350
Email office@jhrs.or.jp