Greeting from President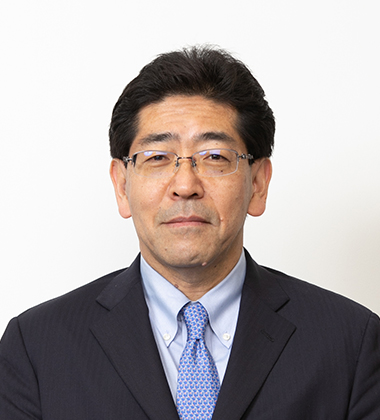 I recently had the honor of being appointed as the fourth president of the Japanese Heart Rhythm Society (JHRS). The JHRS was formed in June 2015 through the merger of the Japanese Society of Electrocardiography (established in 1983) and the Japanese Heart Rhythm Society (established in 1986), but it has a 37-year history if you include its predecessors. It is a great honor and a great responsibility for me to represent this traditional organization. Our members include not only physicians who treat cardiac arrhythmia but also specialists in cardiovascular surgery, pediatrics, basic medical science, and medical engineering as well as other medical professions (clinical engineering technicians, clinical laboratory technicians, nurses, radiologists, pharmacists, and CDRs). With 10,142 members as of May 1, 2020 including 1,137 Board Certified Member of the Japanese Heart Rhythm Society, we are one of the largest scientific society in any subspecialty of cardiovascular medicine.
Cardiac arrhythmia ranks with ischemic heart disease and heart failure as one of the three major areas of cardiovascular disease. For over 30 years, I have worked to enhance our country's presence in arrhythmia treatment, education, and research. I have also tried to build relationships with scientific societies in other areas of cardiovascular disease as well as with scientific societies in other countries.
Since the 1990s, the treatment of cardiac arrhythmia has seen a succession of innovations including catheter ablation, device therapies such as implantable cardioverter defibrillators (ICDs) and cardiac resynchronization therapy (CRT) as well as genetic diagnosis of hereditary arrhythmia. The field continues to see remarkably rapid progress. Ablation and device-based therapies, which often use advanced medical devices, require multidisciplinary teams that include medical professionals from a variety of fields as well as physicians. Progress in basic medical science is also essential to deepen our understanding of the genetic basis and electrophysiology of cardiac arrhythmia. My greatest responsibility will be to provide a forum where professionals in a variety of disciplines can grow together by participating in our organization's activities while contributing expertise and technology from a variety of fields.
With the full agreement of our members, we have established a number of new committees to help enhance our presence in arrhythmia treatment, education, and research. Our first priority will be to provide information and educate the public about cardiac arrhythmia. Our former Information and Public Relations Subcommittee is now a full committee that will work actively with the Prevention Committee to provide information and educate the public about our website, our measures in response to COVID-19, smoking cessation, and prevention of cardiogenic stroke and sudden cardiac death.
Our members can take pride in the number and level of highly specialized ablation, device-based procedures, and genetic diagnoses of hereditary arrhythmia they perform. Since data from these will need to be collected in a database and analyzed using IT/AI to develop new medical technologies and treatments for cardiac arrhythmia and elucidate its pathology, we have established a new IT/Database Committee to create the infrastructure needed to perform this work on an ongoing basis.
To continue moving ahead, the JHRS will need to train young doctors, encourage the active participation of female doctors, and promote exchanges between researchers in basic medical science and clinicians as well as exchanges between different fields. Existing subcommittees related to these activities will form a Future Vision Committee to develop a plan for achieving these objectives.
Of course, we will have other important issues to discuss as well including a new certification system for arrhythmia specialists, the cost of drugs and medical supplies, technical fees, medical safety, collaboration with other cardiovascular societies in Japan, and collaboration with overseas arrhythmia societies. Our related committees and subcommittees will work on all these issues.
As the fourth president of the JHRS, I will do my utmost to tackle all these challenges with your help.
I ask you all for your kind advice and support.
September 25, 2020
Japanese Heart Rhythm Society
President: Wataru Shimizu
(Professor and Chairman of the Department of Cardiovascular Medicine, Nippon Medical School)
Japanese
Heart Rhythm Society
4F KYONI BLDG.
4-3-24 Kudan-kita,
Chiyoda-ku,Tokyo,
102-0073 Japan
Tel: +81-3-6261-7351
Fax: +81-3-6261-7350
Email office@jhrs.or.jp