Board Members
Takeshi Yamashita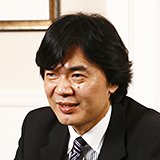 Dr. Yamashita is Director, The Cardiovascular Institute, Tokyo. He has written more than 10 text books on cardiac pathophysiology, electrocardiograms, and cardiac arrhythmias including atrial fibrillation. His research interests include basic cardiac electrophysiology, epidemiology and clinical trials regarding cardiac arrhythmias. He was one of the principal investigators of J-RHYTHM study, J-RHYTHM II study and J-RHYTHM registry planned by the academic society.
Akiko Chishaki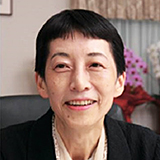 Dr. Chishaki is Dean and Professor of the Department of Health Sciences, Faculty of Medical Sciences, Kyushu University. She has served in a variety of volunteer roles within JHRS, including Auditor of JHRS and Board Member of the Future Design Committee of JHRS
Akihiko Shimizu, MD, FJHRS
Dr. Shimizu is now President and Director of Ube Kohsan Central Hospital and Emeritus Professor at Yamaguchi Graduate School of Medicine. He has served on JHRS committees and task forces, including the Scientific Sessions Program, and is a chief of the Japanese Cardiac Device Treatment Registry Committee. His research interests are focus on clinical electrophysiological treatments including catheter ablation and implantable cardiac devices. Dr. Shimizu earned his medical degree from Nagasaki University School of Medicine. He completed his cardiology fellowship training at National Cardiovascular Center, Osaka and studied as an electrophysiological researcher under Dr. Waldo AL at Case Western University Hospital.
Japanese
Heart Rhythm Society
4F KYONI BLDG.
4-3-24 Kudan-kita,
Chiyoda-ku,Tokyo,
102-0073 Japan
Tel: +81-3-6261-7351
Fax: +81-3-6261-7350
Email office@jhrs.or.jp