Board Members
Takashi Nitta, MD, PhD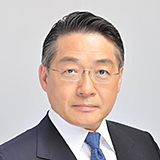 Dr. Nitta is Professor & Chairman of Cardiovascular Surgery and Director of International Exchange Center at Nippon Medical School. He is a member of surgical societies, such as AATS, STS, EACTS, ISMICS, and also of AHA, HRS. His specialties are arrhythmia surgery and intraoperative mapping of cardiac arrhythmias, surgery for heart failure, valve repair, and other cardiovascular procedures. He developed a new concept of surgical procedure for AF, Radial Procedure that preserves a postoperative atrial transport function by optimizing the physiological atrial activation. His team has performed approximately a thousand cases of maze procedure and surgery for VT with a collaboration with electrophysiologists after performing the first maze procedure in Japan in 1991, serving as a leading hospital in arrhythmia surgery.
Kaoru Okishige, M.D., F.H.R.S., F.A.C.C., F.J.C.S.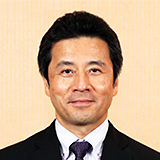 Dr. Okishige is a Chief physician of Heart Center at Japan Red Cross Yokohama City Bay Hospital and Clinical Professor of Medicine at the Cardiovascular Department of Tokyo Medical and Dental Unversity.
Katsushige Ono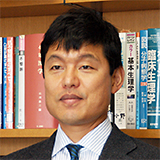 Dr. Ono is the Director of the Department of Pathophysiology at Oita University School of Medicine. His research interests are focused on molecular and cellular mechanisms of ion channel regulation which are related to pathology of arrhythmias and cardiovascular diseases.
Ichiro Sakuma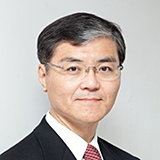 Ichiro Sakuma received the B.S., the M.S., and Ph.D. degrees in precision engineering from the University of Tokyo in 1982, 1984, and 1989, respectively. He was a research instructor at Department of Surgery, Baylor College of Medicine from 1990 to 1991. He was appointed as an Associate Professor at the Department of Applied Electronic Engineering, Tokyo Denki University in 1992. He has been serving as a faculty member of the University of Tokyo since 1998. He is currently a Professor at Department of Bioengineering, Department of Precision Engineering, and Medical Device Development and Regulation Research Center in School of Engineering. He also serves as the director of Research Institute for Biomedical Science and Engineering, The University of Tokyo. His research interests include cardiac electrophysiology, computer aided surgery, medical robotics, medical devises for minimally invasive therapies, and regulatory sciences.
Wataru Shimizu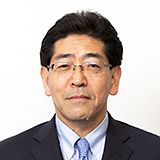 Dr. Wataru Shimizu is Professor and Chairman of Department of Cardiovascular Medicine at Nippon Medical School. He is also Visiting Professor of National Cerebral and Cardiovascular Center, Shiga University of Medical Science, Tokyo Medical College, and Saitama Medical College. His clinical interests focus on inherited arrhythmia syndromes such as long QT syndrome and Brugada syndrome etc., atrial fibrillation, radiofrequency catheter ablation, and device therapy. He has served on numerous JHRS committees and task forces, including the Chair of General Affairs Committee.
Morio Shoda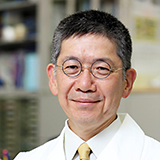 Dr. Shoda is Director & Professor, Clinical Research Division for Heart Rhythm Management, Department of Cardiology, Tokyo Women's Medical University, and also Specially Appointed Professor, Department of Cardiovascular Medicine, Shinshu University School of Medicine.
Japanese
Heart Rhythm Society
4F KYONI BLDG.
4-3-24 Kudan-kita,
Chiyoda-ku,Tokyo,
102-0073 Japan
Tel: +81-3-6261-7351
Fax: +81-3-6261-7350
Email office@jhrs.or.jp