Board Members
Akihiko Nogami, MD, PhD
President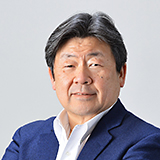 Dr. Nogami is a director of the Electrophysiology and Arrhythmia Services at University of Tsukuba Hospital and a professor of Cardiology at University of Tsukuba. He has served on numerous JHRS committees and task forces, including past chair of the Ablation Committee, and was an immediate past Editor-in-Chief of the Journal of Arrhythmia, official journal of JHRS and APHRS. He is a JHRS representative in the 2019 HRS/EHRA/APHRS/LAHRS Expert Consensus Statement on Catheter Ablation of Ventricular Arrhythmias. His research interests are focused on studies in ablation of ventricular tachycardia and fibrillation. Dr. Nogami earned his medical degree from Nagasaki University School of Medicine. He completed his residency at Tokyo Medical and Dental University Hospital and his cardiology fellowship training at Miami Heart Institute, Florida.
Yoshinori Kobayashi
Vice President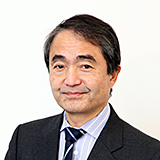 Dr. Kobayashi is chief director of Tokai University Hachioji-hospital and professor of cardiology. He has been involved in a variety of volunteer roles within JHRS, including the incorporation of JHRS from a private organization, vitalization of the international committee, launch of the accreditation system for medical doctors (JHRS certified arrhythmia specialist) and allied professionals and so on.
Right now, his research interest is management of the various arrhythmias in the cardiovascular intensive care.
Haruhiko Abe
Dr. Abe is a Professor of Medicine, Department of Heart Rhythm Management, University of Occupational and Environmental Health, Japan. His special interests of clinical and research areas are implantable cardiac device therapies and management of syncope. He is a board member and chair of implantable cardiac device committee in JHRS, and an executive board member of World Society of Arrhythmia (WSA). He is also a member of several practical guidelines in JCS, JHRS and Ministry in Japan.
Tetsushi Furukawa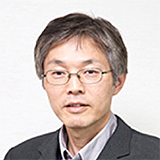 Masahiko Goya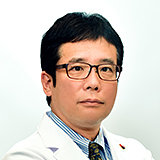 Dr. Goya is Director of the Heart Rhythm Center and Associate Professor in the Department of Cardiovascular Medicine at the Tokyo Medical and Dental University. He has served on several Japanese Heart Rhythm Society committees and is a member of the Journal of Arrhythmia editorial board.
Haruo Honjo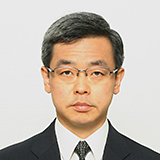 Dr. Honjo is Associate Professor in the Research Institute of Environmental Medicine, Nagoya University. His research interests focus on electrophysiological and molecular mechanisms of cardiac arrhythmias, normal and abnormal pacemaker activity and dynamics of cardiac impulse propagation. He earned his MD and PhD degrees from Nagoya University.
Japanese
Heart Rhythm Society
4F KYONI BLDG.
4-3-24 Kudan-kita,
Chiyoda-ku,Tokyo,
102-0073 Japan
Tel: +81-3-6261-7351
Fax: +81-3-6261-7350
Email office@jhrs.or.jp